NYC Official 1979 Taxi Rate Fare Door Vinyl Die-Cut (Replica)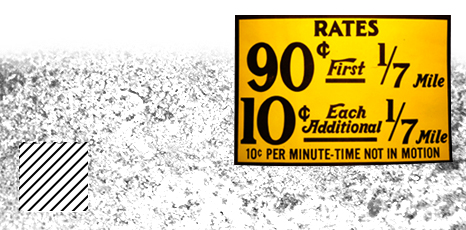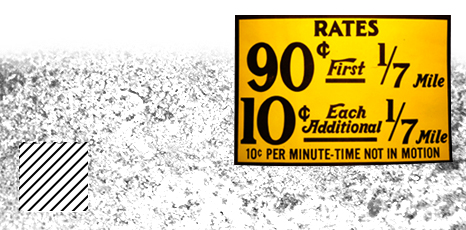 NYC Official 1979 Taxi Rate Fare Door Vinyl Die-Cut (Replica)
Classic Taxi Memorabilia Replica series presents: "Taxi Urban History in a Decal", This rate fare had its first appearance on March 1977 and it had the following structure: $0.90 NYC Taxi rate Fare sticker -$0.90 first 1/7 mile - $0.10 per 60 sec. Charge per Mile $0.70 and $0.10 per minute.
This is a vinyl die-cut decal, Black vinyl on Yellow Vinyl. High Durability.
The true visual approach of the item you see is accurate to the best of our knowledge, however it may also vary depending of your monitor and video adapter settings, etc. Picture does not show actual size, please rely on the specifications for reference.