GreenGo Rooflight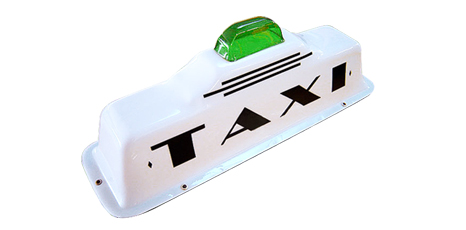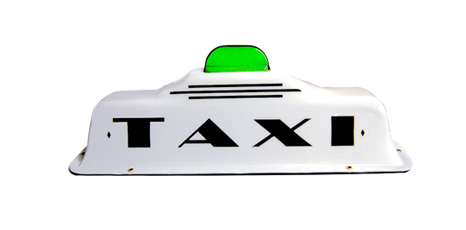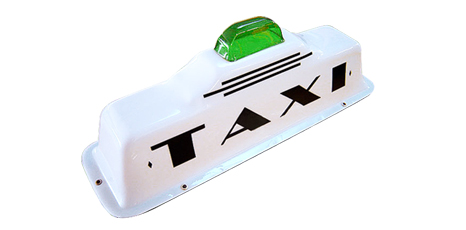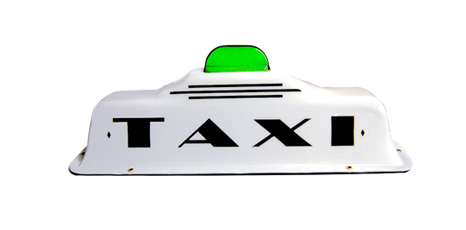 GreenGo Rooflight
GreenGo rooflight monumental and magnificent unique to its kind, fusion of art deco and New York's Broadway style. Robust and sensitive, it is not just an exquisite well-designed rooflight. It does represents the gentleman behind the Cab.

Now Featuring 2 light zones, your clientele no longer will have to guess for your availability... just green and go.

Bulbs, wire, aluminum base, and weather seal INCLUDED.
Product detail:
Size: 21"x 7 3/4"x 6 3/4" In
PLEASE BE AWARE: IF YOU ARE IN A RUSH, CALL US FIRST TO FIND OUT ABOUT AVAILABILITY. SOME ITEMS MIGHT TAKE UPTO 1 WEEK TO BE SHIPPED OUT.
Important notice:
Magnetic Rooflight (Disclaimer)
Please be aware, we cannot be held responsible for any consequences arising from the use or misuse of magnetic taxi-top-lights or "Rooflights". We recommend to be always prudent and below speeds of 60Mph, specialty on highways, since wind factor could lead to a potential magnet detachment.
Magnetic Roof light needs to be detached prior to car washing. Any damage caused to the Rooflight within the rendering of the service, would not granted any explicit or implicit warranty on the Rooflight.