CENTRODYNE S700 + S170 PRINTER COMBO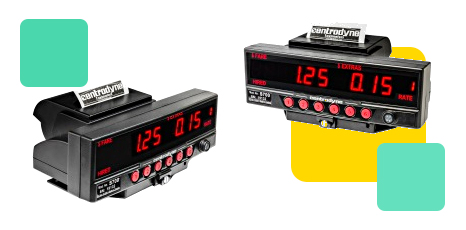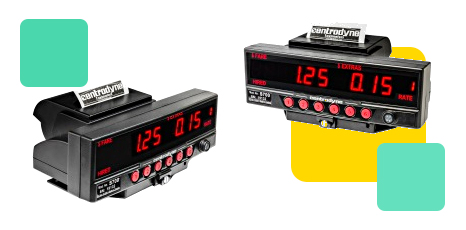 CENTRODYNE S700 + S170 PRINTER COMBO
Centrodyne's newest slim line taximeter, "S700", features a 6 P/B interface, even more vivid display, day/night adjustable intensity, all on a single PCB, packaged in a sleek designer's case. This new series presents a completely new design, while continuing to uphold Centrodyne's tradition of developing quality products. The S700 provides a wide range of end-user options.

S170 Printer
Centrodyne's industry leading S700 taximeter is now available with our new integrated S170 printer to provide an "all in one" taximeter and printer solution. Coupled with the meter's long list of features the S170 printer's features provide the most versatile printing taximeter available.
S700 FEATURES:
A Single Printed Circuit Board

Display Brightness Control

6 Illuminated Push Buttons

Add/Subtract Extras

16 Rates Standard

Flat Rate Entry

Auto Rate Changes

Speed Limit Programmable

3 Level Password Security

Small (6.29" x 1.97" x 1.19")

Lightweight (less than 5 ounces)

Communication via: Bluetooth, USB or RS232

Web Based Updates, Rate Changes

Electronic Sealing of Installation (ESI)

View/Print Rates, Configuration

Daily & Total Statistics

Trip Data Memory Storage

Calibration Check

Available Plug-In Installation (if ordered and pre-wired with a Z059)

Plug & Play Add On Features (plug in printers, swipe, etc)
S170 PRINTER FEATURES
Large standard 2 ¼" paper roll (50' long)
High speed thermal printing.

Clamshell" paper loading – simply drop in paper roll and close cover.

Unique mounting plate integrates the meter and printer into one.

Modular design for ease of service.

Full graphics capabilities. Prints your company logo.

Bluetooth, RS232, etc. communications for external devices (terminals, apps, etc.) to print as desired.

Multi-language ready. Print in English, Spanish or French.

24 or 32 column printing.

Extremely affordable competitive pricing.

Backed by Centrodyne's superior quality, design, service and customer support.